Top Concerts In San Diego This Weekend
Concerts
There's a huge lineup of talent in San Diego this weekend...from Steve Aoki to Keifer Sutherland!
Wednesday, April 25, 20180
Wow! There is a ton of talent sharing their music in San Diego this weekend…and some pretty interesting characters in the mix: it's pretty rare that you can you catch Steve Aoki and Keifer Sutherland (yes…from Lost Boys and 24) in the same weekend!
Thursday, April 26
Doors 7:00PM, Show 8:00PM
Hailed as the "biggest new rock act in the world" by Rolling Stone, 5SOS is the only band (not vocal group) in history to see its first two full-length studio albums enter the Billboard 200 at No. 1. 5SOS's self-titled debut album has sold more than three million units worldwide, with 1.5 million albums and more than 4.5 million single tracks sold in the U.S. alone.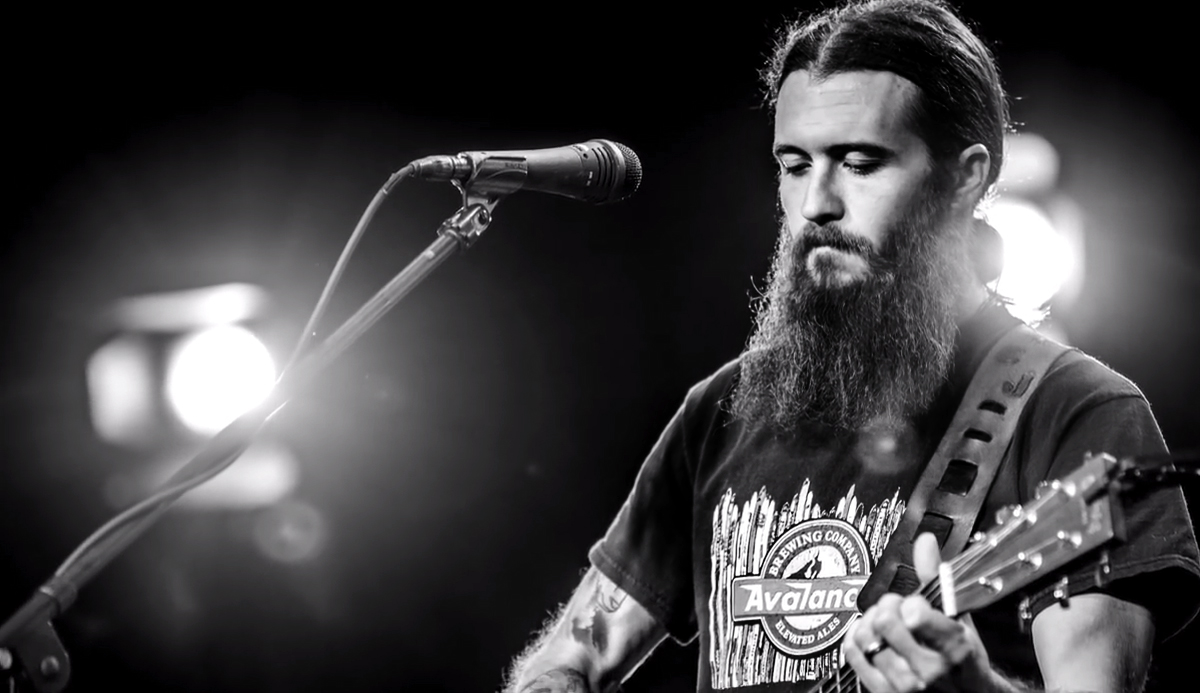 Doors 7:00PM, Show 8:00PM
Cody Jinks is a breath of fresh air when it comes to country music these days. Spend 15 minutes listening to Cody and you will quickly find out that he has the voice and songs that are not only infectious, but start and end with credibility.
Doors 7:00PM, Show 7:30PM
Open ears and an open mind are the essence of singer, guitarist and songwriter Robert Cray's approach to writing, recording and playing music. He has created a sound that rises from American roots and arrives today both fresh and familiar. In just over 40 years Cray and his band have recorded 20 studio releases, 15 of which have been on the Billboard charts, and played bars, concert halls, festivals and arenas around the world.
Doors 7:00PM, Show 8:00PM
Singer/songwriter Brian Fennell grew up with his adoptive family, not knowing his history or having a connection to his Welsh roots. Under the Welsh word for simple, SYML uses his music to explore his unknown lineage and feel a connection to his ancestors.
Friday, April 27
Doors 7:00PM, Show 8:00PM
After being given opportunities like recording the theme song for Monster High and collaborating with Cody Simpson, she inevitably felt more comfortable on her own, and in the years that followed, she developed herself as an artist as authentically as possible. Beer is ready to show the world who she truly is, and hopefully inspire a few listeners along the way.
Show 10:00PM
Like so many rappers after the turn of the millennium, Los Angeles-based rap artist Keenon Jackson (otherwise known as YG or Young Gangsta) got his start by accumulating a wide Internet following. The success of "She a Model" and "Aim Me" online earned him a bid with Def Jam, and he signed to the pioneering hip-hop label in 2009.
Doors 7:00PM, Show 8:00PM
Punjabi-Canadian hip-hop recording artist NAV (aka Navraj Goraya) had his first taste of fame when reality TV star Kylie Jenner posted a Snapchat video of herself singing along to his song "Myself." The mysterious star had been steadily building a large following through a string of releases via his SoundCloud account, beginning in 2015 with "Take Me Simple."
Doors 8:30PM, Show 9:00PM
The PettyBreakers is the nation's premier "Tom Petty and the Heartbreakers" tribute act. Based out of Southern California, this band accurately recreates the sights, sounds and concert experience of a Tom Petty concert, including all the classics!
Doors 8:00PM, Show 9:00PM
Best known as an actor, Sutherland pursued a musical career in the 2000's during the height of his "24" fame. Now he is touring to promote his latest album "Down in a Hole."
Doors 9:00PM
Aoki founded record label, Dim Mak Records, in 1996. Since then, his label has released over 250 records to date. Aoki has collaborated with talent from all genres including rapper Kid Cudi and Tiësto, as well as reworked songs by Michael Jackson and Linkin Park, and has been recognized as one of the top few DJs in the world for years now.
Saturday, April 28

Show 10:00PM
TJR (real name TJ Rozdilsky) has built a formidable catalogue of remixes and original tracks since broadening out from his acid house and techno roots in 2008. He has consistently been cooking up big room bangers that have received massive support from prominent DJ's around the world.
Doors 7:00PM, Show 8:00PM
The Verigolds started performing by collaborating with artist Celeste Byers whose vibrant, psychedelic, and dream-filled art was a perfect fit for the hippie, vibrant, eclectic scene of Ocean Beach, California. The Verigolds' sound channels the energy of this hippie enclave, ranging from folk woods experimentation to psychedelic dance groove.

Doors 9:00PM
In the DJ world there is the constant struggle between reigning as champion of the battle scene and dominating as a celebrity of the club industry. DJ Turbulence is both. Turbulence was a prodigy to be reckoned with before he was legally allowed to drive. His talents landed him several residencies at A-list venues across the world, as well as championships at regional, national and international battles.
Doors 7:00PM, Show 8:00PM
With a strong devotion to consistently creating an unforgettable live experience, Ripe has kept the groove going touring nationally from coast to coast. With a recently released sophomore EP, Hey Hello, and plans to start recording a full-length album in the coming year, Ripe is shifting into overdrive with every intention of taking this to the stratosphere.
Sunday, April 29
Doors 7:00PM, Show 8:00PM
Forming the noteworthy band, Heroes del Silencio, in 1987 (which subsequently broke up in 1996), singer/songwriter Enrique Bunbury (born Enrique Ortiz) has moved around on the Spanish music scene in various incarnations for multiple decades, covering ground from traditional singer/songwriter ballads to techno and all points in between.

Doors 7:00PM, Show 8:00PM
The Weight is a five-piece ensemble who worked and recorded with The Band, who now work to recreate their sound so that fans old and new may sing and dance to the music of the legendary group.
Doors 7:00PM, Show 8:00PM
Earl Thomas is a blues singer/songwriter with songs covered by artists including Tom Jones, Etta James, Solomon Burke and Screamin' Jay Hawkins. He has twice been nominated for a Grammy and won the SD Music Awards 4 times.
Monday, April 30
Doors 7:00PM, Show 8:00PM
Self-described "ultra nerd" rapper and producer Saba grew up on the West Side of Chicago, specifically within the Austin neighborhood, as part of a deeply musical family.
Saba appeared as featured artist on several cuts, including Chance's "Angels," Jenkins' "Slumber," and Odd Couple's "What Kings Do." Additionally, he released the reflective Tink collaboration "Temporary," one of his most commercial songs to date.

Doors 7:00PM, Show 8:00PM
One of their most notable tracks was a 2015 reworking of REO Speedwagon's power ballad hit "Keep on Loving You." Following a swell of attention online, work was begun on a full-length debut. The self-titled effort arrived in 2017, almost a decade after the band's inception.
Doors 7:00PM, Show 8:00PM
In the history of hip-hop, few artists have had as great an impact on the development and progression of the art form as Eric B and Rakim. Universally referenced as one of the most influential DJ and MC duos and an inspiration to peers and followers alike, the group first exploded onto the scene with the release of iconic Eric B. is President in 1986.