The Top Concerts In San Diego This Weekend
Concerts
May 10th-13th
Friday, May 11, 20180
Thursday, May 10
Doors 7:00PM, Show 8:00PM
Hertford-reared, Bristol-based singer/songwriter George Ezra possesses a deep, resonant, and emotionally weathered voice that belies his considerable youth.
Doors 7:00PM, Show 8:00PM
Poptone is a punk rock band formed by Daniel Ash, Kevin Haskins and Diva Dompé, with a foundation set upon their previous music in the bands Bauhaus, Tones on Tail, and Love and Rockets.
Doors 8:00PM, Show 9:00PM
Hawaiian trio, Ekolu, began their musical journey in 1994 when they met in band class. 5 years later they released their first hit "Down in the Valley" which gained them national acclaim.
Doors 7:00PM, Show 8:00PM
Grupo Niche is known for both its vigorous, uptempo dance music as well as slower-paced romantic numbers. They have been very successful, and some of their songs are considered Classics of Salsa Music. The group still enjoys some of its past successes, and keeps on tour, making worldwide presentations, and singing their most memorable songs.
Friday, May 11
Show 10:00PM
His work garnered a lot of attention over the years — with his piano lines becoming a signature of his productions — resulting in his first Grammy in 2011 for his work on Usher's Raymond v. Raymond.

Doors 8:30PM, Show 9:00PM
Easy Wind takes all who listen on a sonic journey through the vibes and feelings brought on by the Grateful Dead's classic performances.
Doors 7:00PM, 8:30PM
Join all the "Cool Kids" for an evening with Echosmith and hear them play all their hits, including "Bright" and "Goodbye."
Doors 7:00PM, Show 8:00PM
Before Strange Music became the No. 1 independent rap music label, the Kansas City rapper released The Calm Before The Storm. The acclaimed collection included songs that hinted at the type of artist he would become, from the conceptually rich "Questions" to the devilishly clever "Mitch Bade."

Doors 8:00PM, Show 9:00PM
Blistering punk-influenced rock & roll from a band made up of Rocket from the Crypt and Drive Like Jehu members.
Doors 7:00PM, Show 8:00PM
McFadden's catchy, emotionally direct songwriting is matched by the band's exuberant performances, which combine McFadden's openhearted vocals and surging acoustic guitars with the punchy rhythmic kick of bassist Anthony Saladino and drummer Anthony Spinnato.
Saturday, May 12
Show 10:00PM
DJ Scene is one of the most prolific touring DJs in the United States. His high energy, seamless transitions, and unique production have made him an international name and a crowd favorite everywhere he travels.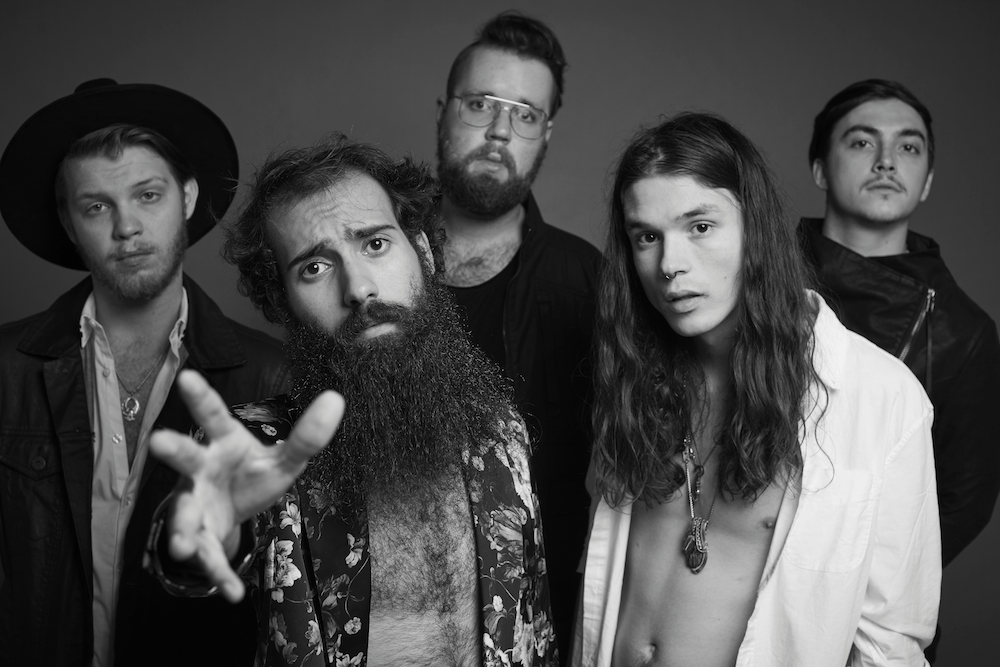 Doors 7:00PM, Show 8:00PM
Rainbow Kitten Surprise play a mix of bright indie pop and earnest, harmony-driven folk-rock. They appeared at festivals including Bonnaroo, Firefly, and Austin City Limits in 2017, and signed with Elektra Records for their third album.
Doors 8:00PM, Show 9:00PM
3-time Grammy award-winning multi-instrumentalist and singer-songwriter Ben Harper will team up with legendary blues bandleader, Charlie Musselwhite, to bring you an incredible mix of blues, folk, & soul music they've created over the years.
Door 8:00PM, Show 9:00PM
While often associated with the late 2000s New York indie rock scene, critics have likened Dirty Projectors to musicians from many genres, including pop stars Beyoncé and Mariah Carey, and progressive rock musicians Frank Zappa and YES.

Doors 7:00PM, Show 8:00PM
A five-piece band from Mexico with a psychedelic rock style, Zoé rose to the top of the rock en español scene during the late 2000s. Their third album, the chart-topping breakout smash Memo Rex Commander y el Corazón Atómico de la Vía Láctea (2006), earned the band an array of award nominations and the first of many Premio Oye! wins.
Sunday, May 13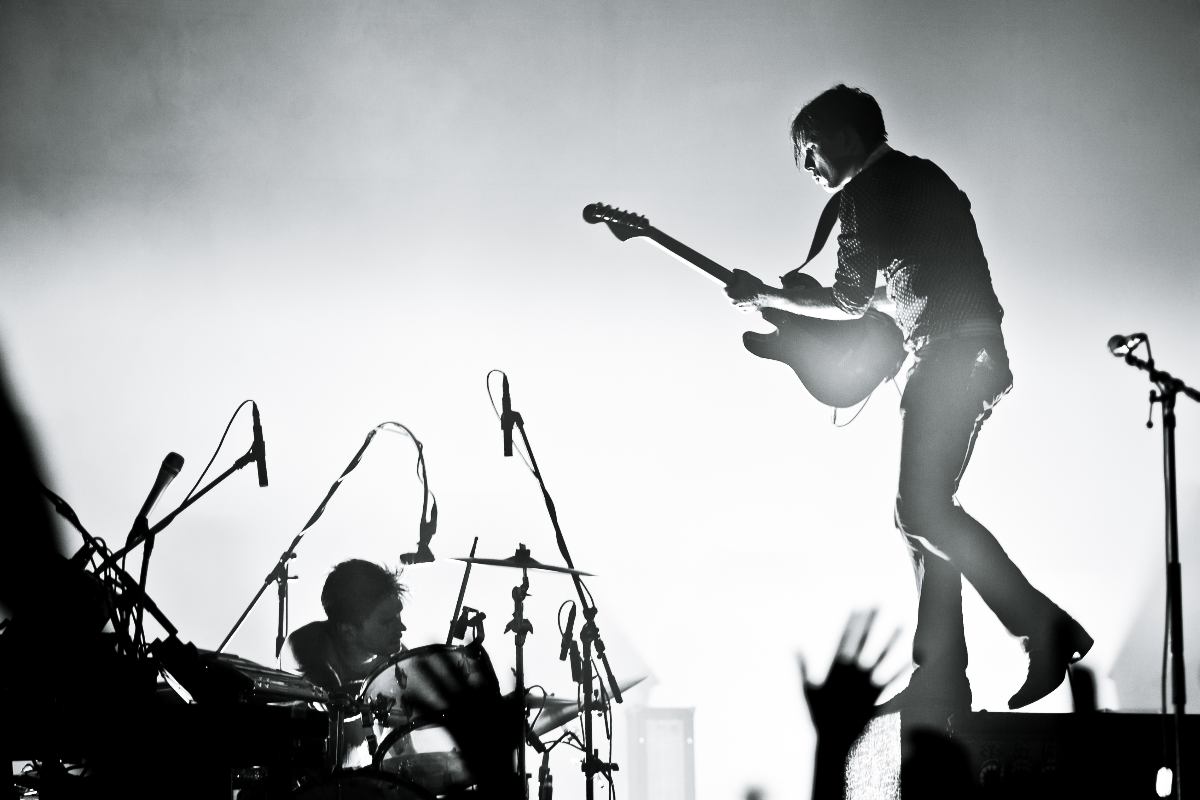 Doors 7:00PM, Show 8:00PM
An inventive, dexterous Scottish band whose enthralling post-post-punk creations made them indie stalwarts. Glasgow's Franz Ferdinand helped define the sound of the 2000s and 2010s with their mix of arty rock, dance music, dub, and more.
Doors 7:00PM, Show 8:00PM
Thanks to a prolific work ethic that puts even Damon Albarn's extensive list of side projects to shame, self-taught producer, engineer, and multi-instrumentalist Steven Wilson has gradually become one of the U.K.'s most critically acclaimed cult artists.
Show 7:30PM
Kendrick Lamar had amassed a large online following and collaborated with several prominent artists in the hip hop industry, including The Game, Busta Rhymes, and Snoop Dogg.
Monday, May 14
Doors 8:00PM, Show 9:00PM
Join Nada Surf, the alternative rock band that gained popularity from their songs "Popular," and "Inside of Love," and "If You Leave," as they celebrate the 15th Anniversary of their 3rd album, Let Go!
Doors 7:00PM, Show 8:00PM
Hailed as "Midwestern rock heroes" by American Songwriter, Red Wanting Blue has spent the last twenty years establishing themselves as one of the indie world's most enduring and self-sufficient acts, notching appearances everywhere from Letterman to NPR.