Top Concerts In San Diego This Weekend
Concerts
May 17th to 21st
Thursday, May 17, 20180
There is quite a variety of talent around San Diego this week – go catch a show!
Thursday, May 17
Doors 7:30PM, Show 8:30PM
Tricky started his career with trip hop supergroup Massive Attack. He has since put out 13 albums to great success. His 2017 release 'ununiform,' full of stark bass lines, pop digressions, and slinky Bristol moments, has brought him back to his sonic roots.
Doors 7:00PM, Show 8:00PM
David Bazan's indie rock project has created music that peers into the shadows of the human soul in popular hits like Rapture, Options, and Bad Diary Days.
Friday, May 18
Show 10:00PM
Sid Vicious' love of music started at an early age. Sid parlayed a lifelong love of music to DJ gigs at house parties and school dances, followed by a career as a professional touring drummer. Today, Sid is considered by both his contemporaries and his fans as one of the most versatile, high-energy DJ's on the market.
Doors 9:00PM
Surfers by day, DJ's by night – the entrance of the phenom DJ group Coast Club onto the music scene in 2013 started with their love for the ocean and all things surf travel, mixed with the late-night club scene that went along with it.
Doors 7:00PM, Show 8:00PM
A Perfect Tool pays tribute to the ultimate hard rock bands A Perfect Circle & Tool. Come be reminded of the hits and high energy performances that brought APC/Tool international acclaim!
Doors 8:30PM, Show 9:00PM
This 19-piece New Orleans big band, orchestra cabaret offer up the most incredible and genre bending, swing, jazz, calypsonian, ragtime blues shows you'll ever see.
Saturday, May 19
Doors 6:30PM, Show 7:00PM
Christian gospel and pop singer who released a debut self-titled EP in October of 2015. She competed on American Idol when she was 16 years old. She is featured in the tobyMac songs "Backseat Driver" and "Lights Shine Bright."
Doors 8:30PM, Show 9:00PM
Native New Yorker but now a San Diego Giant. DJ Bar1ne a.k.a The Aux Cord Lord has rapidly excelled to not only be one of the Hottest Djs in San Diego and most sought out DJ through in the Hip Hop/Rap Community.
Doors 8:00PM, Show 9:00PM
The Brothers Comatose forge their own path in Americana with raucous West Coast renderings of traditional bluegrass, country and rock 'n' roll music.
Doors 7:00PM, Show 8:00PM
He got his start by uploading content to SoundCloud as early as July of 2015. Also known as Lil Water, he is a rising rap artist who has posted highly-streamed songs called "Ski Mask," "6 Rings," "Wokhardt," and "25/8."
Doors 9:00PM
Known for singles such as "Broke Boi" and "Fetti," he is a quick rising rapper who was making a big name for himself without an official mixtape or album release. A fan of his put together one 45-song mixtape of his work called Tha Carti and made available to the public.
Show 10:00PM
Miami's top DJ has played and held residencies at every ground breaking nightclub that you've heard about. Playing for and with a who's who of celebrity artists, including Rhianna, Usher, and Pitbull.
Doors 7:00PM, Show 8:00PM
A well respected musician with a career spanning over thirty years, he has enriched the world of rock and roll with his seminal hits like 'Love Will Tear Us Apart', 'Thieves Like Us', and 'Ceremony'.
Sunday, May 20
Show 8:00PM
The Lighthouse and the Whaler hail from Cleveland, Ohio, a city infused with entrepreneurial spirit. It's the birthplace of Superman and the place responsible for the invention of alkaline batteries and golf balls. It's no wonder, then, that the members of the band have embraced their hometown's DIY spirit and taken it to heart.
Show 8:30PM
What do you call a group of psychedelic songsters all grown up? A group who were often considered the younger sibling, who have come into their own? Artists who just released their best piece of work yet, and musicians who unleashed one of the rowdiest and strongest live touring sets 2014 witnessed? You call them POND.
Monday, May 21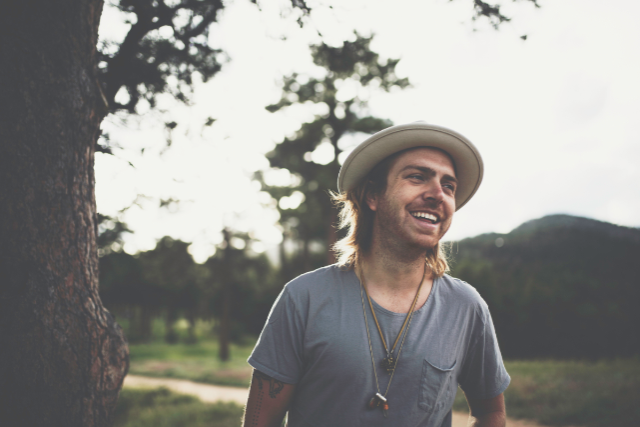 Doors 7:00PM, Show 7:45PM
Rated one of the top 30 guitarists in the world under 30 years of age by Acoustic Guitar magazine, Trevor is an instrumentalist whose style ranges from edgy driving rhythms to delicate melodic themes.
Show 7:00PM
Described as a "musical force", "one heck of a singer", and as someone who "sings with the depth and mojo of a woman twice her age" you might not expect such a voice to come in such a small (yet very exuberant) package.