Top Concerts In San Diego This Weekend
Concerts
August 2nd to 6th
Wednesday, August 1, 20180
These warm summer nights are perfect for catching a concert with friends – get out there!
Thursday, August 2
Doors 7:30PM, Show 8:30PM
Mýa is an internationally known singer, songwriter, producer, musician, dancer/choreographer, actress, and activist. This work has earned her the 2002 Grammy Award for Best Pop Collaboration with Vocals for "Lady Marmalade" among other awards.
Doors 7:00PM, Show 8:00PM
Porter is a Mexican indie rock band based in Guadalajara, Mexico. Despite their uncommon sound the band got decent radio airplay on important broadcasting stations. The band has overall acceptance among critics & the audience, which often labels their sound as weird, interesting and vanguardish.
Doors 7:00PM, Show 8:00PM
The Grammy award-winning son of afrobeat pioneer, Fela Kuti, is touring with his own band, Positive Force, in support of his most recent release, One People One World.
Doors 7:00PM, Show 8:00PM
A dream pop band from Rochester, Minnesota is coming to House of Blues to give us a taste of their own music.
Friday, August 3
Show 4:00PM
Matisyahu's music, which is a mix of influences ranging from Rabbi Shlomo Carlebach to Bob Marley, can be described as Hasidic reggae that deals mainly with faith in God and brotherhood among people.
Doors 8:00PM, Show 9:30PM
Little Jesus keeps Mexico's pop rock tradition alive and adds to it with their skills in arrangement. Their dancey rock songs, Afrobeat rhythms and slightly off-kilter melodies will have you dancing all night long.
Doors 7:00PM, Show 8:00PM
Molotov is a Mexican rock and comedy rap band formed in Mexico City in September 1995. Their lyrics feature a mixture of Spanish and English, rapped and sung by all members of the group. Molotov blends heavy basslines with heavy guitar riffs in many of their songs.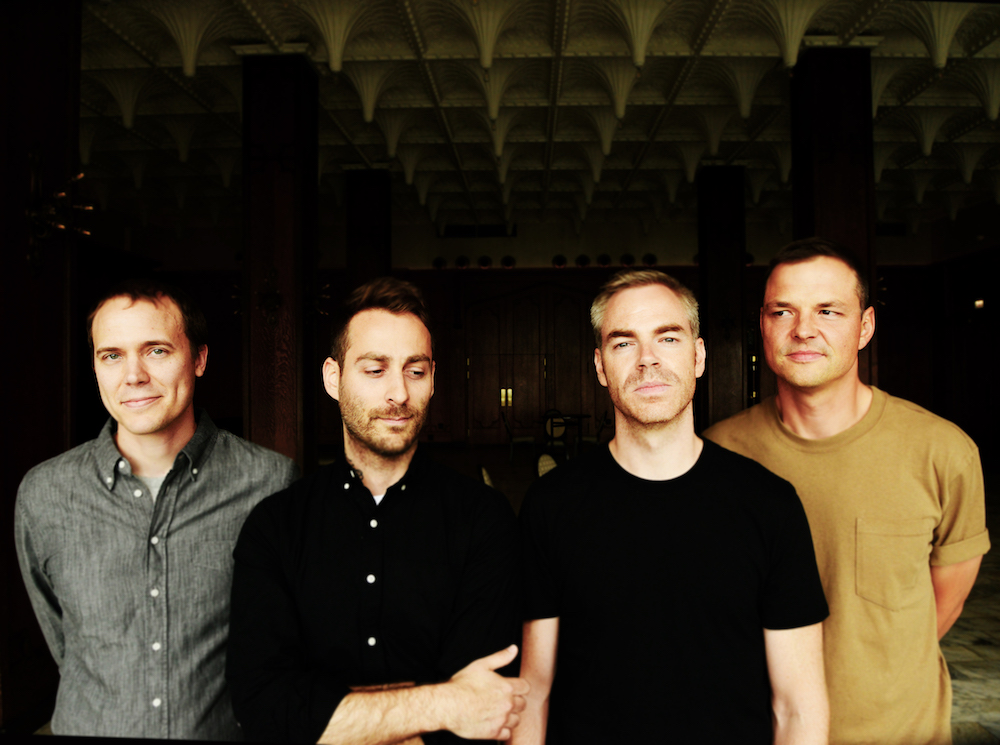 Doors 7:00PM, Show 8:00PM
American Football completed a total of two releases—a titular EP in 1998 and its debut album in 1999, both through Polyvinyl Records.
Doors 9:00PM
This duo is known for their TrapStyle sound and creation of Heaven Trap. Slander has performed at major venues and festivals all over the world alongside the likes of Avicci, Benny Benassi, Borgore, Dillon Francis and more.
Saturday, August 4
Doors 9:00PM
Matt Halper and Eli Sones, the young masterminds behind Two Friends, have quickly revamped from high school bedroom producers to one of the most promising dance music duos of 2016.
Show 10:00PM
DJ Crooked has become a staple name in the international nightclub "open format" scene. Known for his high energy sets at numerous Las Vegas residences, Crooked travels weekly to perform in different major venues and has also DJ'ed events with celebrities like Jay-Z, The Weekend, Jennifer Lopez, Usher, and a lot more.
Doors 8:00PM, Show 9:00PM
Dead Man's Party is an Oingo Boingo tribute band that brings the live aspect of Boingo back to reality. Not only has DMP been approved by original Boingo founders but also critics claim this tribute makes you feel like you're seeing Danny Elfman himself.
Sunday, August 5
Doors 7:00PM, Show 8:00PM
Baltimore duo who play a brand of low-key, psychedelic dream pop featuring swirling organs, fuzz guitar, and ghostly vocals. One of the finest dream pop groups of the 2000s and 2010s, Beach House is the duo of vocalist/keyboardist Victoria LeGrand and guitarist Alex Scally.
Show 7:30PM
The Gipsy Kings are largely responsible for bringing the joyful sounds of progressive pop-oriented flamenco to the world. Such a great show!
Monday, August 6
Whoa! Toto at Humphrey's…so cool! They are sold out, but you can find tickets on Stubhub!
Show 7:00PM
A two-time San Diego Music Award winner for Best Blues Artist, vivacious young vocal phenom Whitney Shay sings with a commanding authority that's usually associated with artists twice her age.