Top Concerts In San Diego This Weekend
Concerts
March 22nd to 26th
Thursday, March 22, 20180
There is something for everyone this weekend, including American Idol winners and rap legends!
Thursday, March 22
Doors 7:00PM, Show 8:00PM
Sorry, this show is really popular and sold out! You'll have to check some of the resell sites to see if you can find tickets (17 left on Stubhub as of publication!)!
Doors 7:00PM, Show 8:00PM
Known for his song 'Home', Phillips is one of the most successful American Idol contestants and winner of season 11!
Doors 8:00PM, Show 9:00PM
Horn-and-percussion trio Moon Hooch got their start in the NYC subway with impromptu performances, but within a few years they were performing all over the world alongside popular bands such as Lotus, Galactic and Beats Antique.
Doors 6:00PM, Show 7:00PM
A band like no other on the pop landscape. Why Don't We brings together five supremely talented singer/songwriters who have each built up a passionate following all on their own. After crossing paths through a series of national tours in recent years, they've decided to join together and deepen their powerful connection with fans around the world.
Friday, March 23
Doors 8:00PM, Show 9:00PM
RJD2 has consistently produced albums full of rich songwriting, complex arrangements and clever production that transcends psychedelic, electronica, hip-hop, and rock genres.
Show 10:00PM
Popular music producer, songwriter, and rapper also known as JD, he became best known for his collaborations. He was a dancer for hip-hop group Whodini at the age of 12. He started his own store, called Rap Corna Guuds, prior to becoming a rapper.
Doors 9:00PM
GRAMMY-nominated DJ/Producer Morgan Page is ubiquitous within the dance music scene – his latest album, DC to Light (2015) features "Running Wild" and "Open Heart" and debuted at #1 on the Billboard Heatseekers chart and #3 on Dance/Electronic Albums chart.
Doors 6:00PM, Show 7:00PM
Vine sensation who created the viral hashtag #6secondauditions. He auditioned as Mary Poppins in what would be the first #6secondauditions video.
Doors 7:00PM, Show 8:00PM
Alex Seaver, better known by his stage name Mako, is an American DJ and singer-songwriter from Los Angeles. The project Mako originally started as a duo with producer Logan Light, who left the group in 2017. Mako rose to prominence in the electronic dance music scene from their single "Beam".
Doors 8:30PM, Show 9:30PM
The Main Squeeze is a raging funk experience born within the thriving live music scene of Bloomington, Indiana. Much like each member's varied backgrounds and influences, their sound is an eclectic blend of inspiration which seamlessly navigates through funk, rock, electro, and jazz, while still rooting itself in a style only they could call their own.
Saturday, March 24
Door 6:00PM, Show 7:00PM
From what was once a dream inspired by close friends, to humble beginnings filled with living room jams, late nights writing songs in the garage, backyard house parties and countless complaints from neighbors, San Diego-based reggae/rock band Through the Roots was born.
Doors 8:00PM, Show 9:30PM
Before the mega-hit "Baby Got Back" catapaulted Sir Mix-A-Lot into hip-hop immortality, he was one of rap's great DIY success stories. He produced and promoted his own tracks until his success led him to Rick Rubin's DEF American label.
Show 10:00PM
You already know it's going to be a great night when DJ Crooked comes to town! It's gonna be a fun and wild Saturday, San Diegans!
Doors 9:00PM, Show 10:00PM
Five's mastered persistency behind the turntables has gained him acknowledgement from artists such as Diplo, A-Trak, Vice, and Lil Jon to name a few. Beware of this mixer's undeniable potential as he remains to be a powerful household name all while sustaining to reinvent himself as an effective artist on a normal basis.
Doors 8:00PM, Show 9:00PM
Brett Dennen is not only a singer-songwriter but also a true storyteller, as evidenced by his hit songs Ain't No Reason, Comeback Kid, and Cassidy. He is in the process of finishing his seventh studio album that is sure to paint vivid pictures of his life.
Sunday, March 25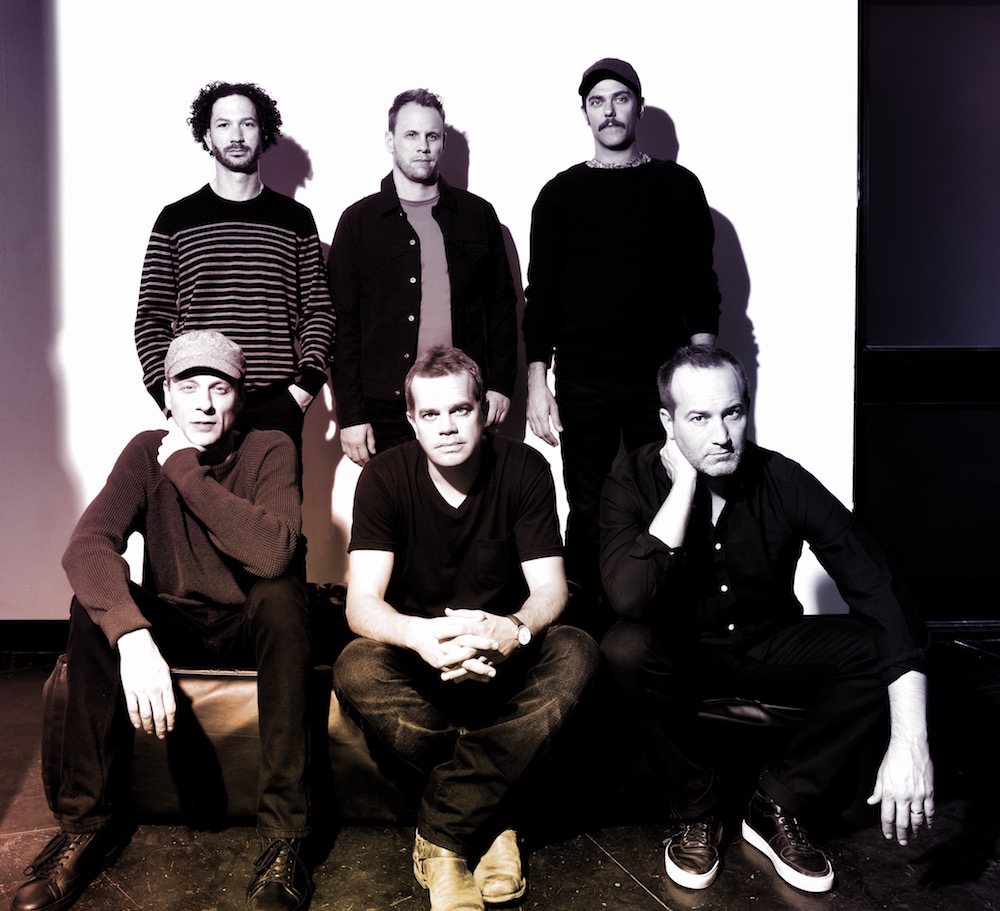 Doors 7:00PM, Show 8:00PM
Umphrey's McGee has a reputation for creating marathon concerts that mix original, technically demanding tunes with complex epics and playful covers.
Monday, March 26
Doors 7:00PM, Show 8:00PM
Raised on a steady diet of the Beatles, Bob Dylan, Jimi Hendrix, and the brothers Gallagher, English singer/songwriter Jake Bugg blends the melodious, working-class swagger of the La's and the primal, bluesy simplicity of the White Stripes with the wry, weathered romanticism of Jens Lekman.
Show 8:30PM
Butcher Brown is a five piece instrumental band from Richmond, Virginia made up of Multi Instrumentalist and Producer/Engineer, DJ Harrison, bassist Andrew Randazzo, Morgan Burrs on guitar, Marcus Tenney on horns and Corey Fonville on drums. Bomb Squad is a hard-hitting, aggressive, in-your-face funk trio that brings a party to the stage every time they play. Coming together from different cultural backgrounds, each member contributes a unique flavor to the sound of the band.
We'll see you out there!