Be THE Mother's Day Idea-Champion, Courtesy Of San Diego Botanic Garden's Infamous Chocolate Festival!
Dozens of delectable chocolate tastings, a chocolate fountain, children's activities, Mother's Day gifts, and more…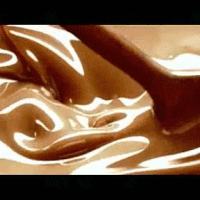 That's right. This Mother's Day, you're going to be a mom-treat-giving genius, and the whole family is going to love you for it!
It all goes down at the San Diego Botanic Garden's infamous Chocolate Festival, taking place the Saturday before Mother's Day.
From 9am to 4:30pm on May 13th, one of our most favorite flora venues will be packed with 10+ chocolate vendors, ready to give you tastings of all sorts!
2017 Chocolate Vendors
2Good2 B Bakery & Café
Belgium Gourmet LLC
Dallmann Confections
David Bacco Chocolatier
Earth Source Inc.
Gourmet Mediterranean
Luisa Chocolatiere
Mother Tuckers Toffee
Nibble Chocolate
So Rich! Chocolates
Yumeve
Yummy Cupcakes On top of that, this family-friendly event will also feature lots of children's activities, delicious food provided by Isaac's Catering, children's music by Martin Espino sounds of ancient Mexico, and let's not forget the main purpose of the day (oops, it's hard to stay focused when talking about chocolate): a variety of Mother's Day gifts!
2017 Gift Vendors
A Touch of Color
Air and Sea Creations
De Baay Enterprises
Jewelry of Olga
K.D.'s Hart
Lotion Lady
Queen Eileens
So Cal Candle Co.
Vitreum
Admission to the chocolate festival is covered in the garden's admission fee, and "tasting" tickets ($1/each) will be sold on site. Vendors will be providing tasting items ranging from 1-3 tickets in most cases.