20 Hours Of Oktoberfest!? Yup, The Del's Doing It Right.
You see these fine people!?
They are just waiting to serve you up THE best Oktoberfest experience this side of the Atlantic (that's right, the Atlantic)!
Now, if you're a good person and don't want to let them down, then you should probably show up to the Del Saturday, September 30th through Sunday, October 1st.
Aside from simply being a good person, you'll have the opportunity to indulge in a whopping twenty hours of Bavarian-style beer gardens on a sun deck in beautiful San Diego!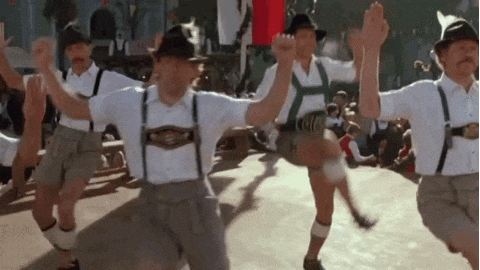 Come one day, come both. We don't judge!
In fact, we promote. You deserve specialty beers from Karl Strauss plus a menu of German favorites like: bratwurst and sauerkraut, Munich-style pretzels, schnitzel and more!
There will also be a ceremonial keg tapping and live music!
Admission is free; food and drink can be purchased a la carte.