Learn To Grow Your Farmers' Market Business Profits At The 'InTents Conference'
Whether you're a small farmer, artisan food maker or farmers' market manager, discover smart new ways to increase your income at the 2nd Annual InTents Conference in San Diego.
Don't miss this year's special guest and farmers' market proponent Forrest Pritchard, owner of Smith Meadows Farm and author of Gaining Ground and Growing Tomorrow.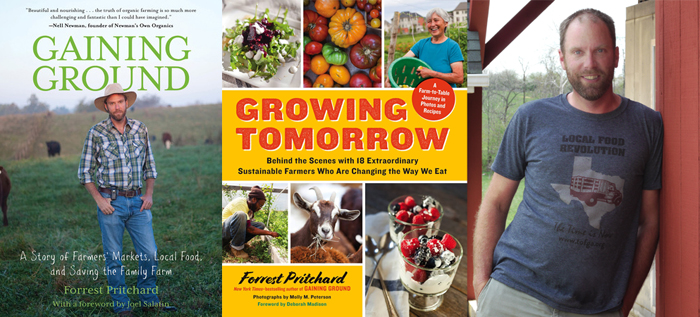 Food makers will also learn how to Survive and Thrive with Neal Gottlieb of Three Twins Ice Cream, the organic ice cream business that started at the Berkeley Farmers' Market and now produces three successful lines distributed in some 4,000 locations throughout the US and Japan.

Other speakers include experienced farmers, food makers, farmers' market managers, authors and experts on branding, packaging, costing and pricing, hiring and training and expanding your business to wholesale and beyond.
Celebrate and network at the Intents Flavors party on Monday evening featuring amazing food by local chefs and farmers, adult beverages, live music and a few surprises!
The InTents Flavors Celebration wants to bring guests local, farm fresh bites to promote eating local as part of the national conference.
The event is open to the public and will benefit Kitchens for Good, a San Diego local nonprofit that trains the underemployed for culinary careers and breaks the cycle of food waste and uses it to feed the hungry.
Conference Founder Catt Fields White and her San Diego Markets team develop and manage San Diego County farmers' markets and other annual events and have been helping launch market businesses via Vendor-101 classes since 2010.
See you there!